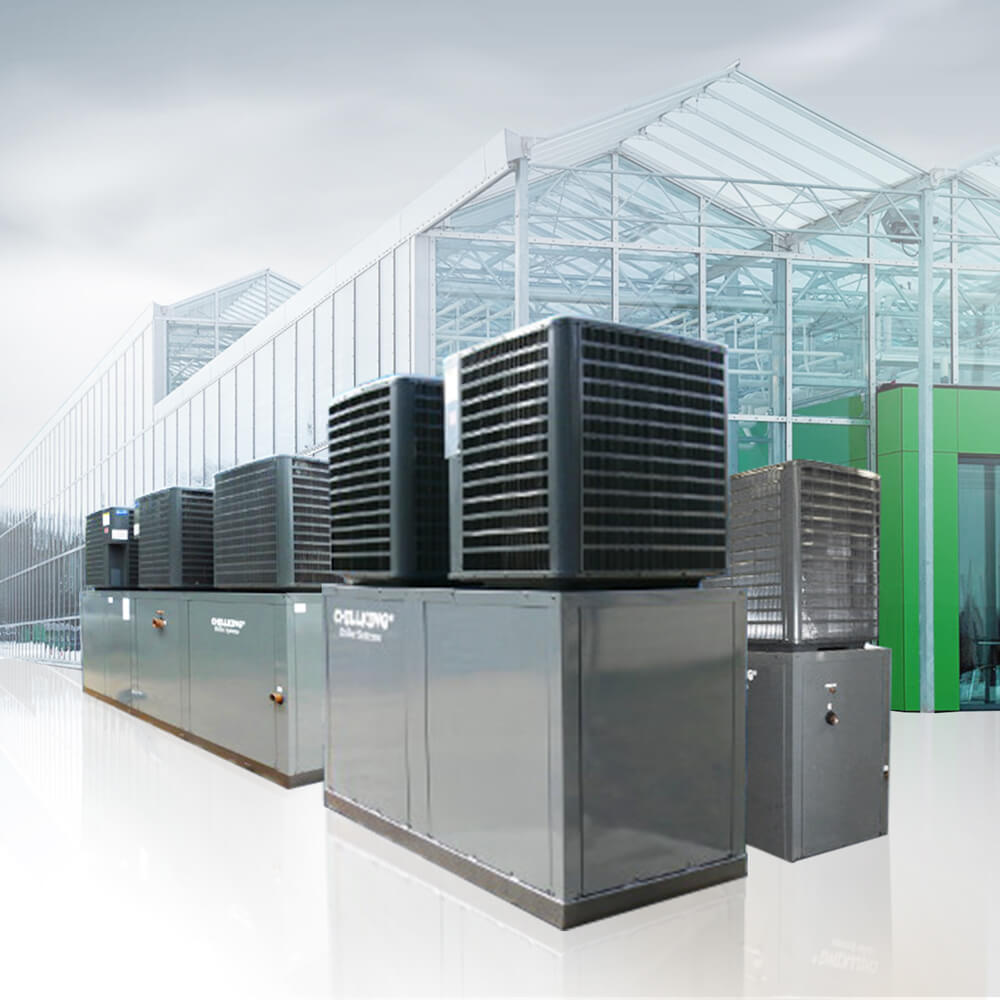 Glycol Chillers For Any Application!
With 5 different chiller configurations, and chiller capacities from 1/2 Ton to 100 Ton, we can provide any chiller capacity no matter how large (or how small!). Our chillers are also uniquely scalable with add-on chiller modules for almost infinite configuration options, and scalability.
Our chillers are built using the highest quality components, including stainless steel reservoir, 1/2" foam insulation, and custom refrigeration evaporators manufactured in-house. Every ChillX chiller is load tested to verify performance prior to shipment -- guaranteed! Our custom evaporators are as much as 20% more efficient than any other chiller on the market today!
CHILLX

Premium Water

Chillers
The
Most Efficient
cooling solutions
optimized
For Your Environment.
A great deal of research, engineering, and creativity goes into every product we offer. Built in the USA by expert craftsman, our chillers are custom designed by a team of engineers with decades of experience in all manner of commercial refrigeration applications. You won't find a more thoughtfully considered chiller solution anywhere else.
Request A Quote
We Offer FREE Design Assistance!
Need help sizing your project? Need some grow room design ideas or chiller configurations for brewery or winery applications? Not sure where to start? Well, we can help! Please provide a few details and one of our design engineers will reach out soon to discuss your project.